Why It's Important to Have Deadbolt Locks
Whether it is your home or your business, you can benefit from deadbolt locks. Even if you are unable to install all the locks you would like, the main one to consider having installed is a deadbolt lock, as it offers the level of protection that most people need to keep out intruders. Many security companies will attempt to sell you a security system instead of recommending something as simple as deadbolt locks. While we definitely wouldn't discourage anyone from having deadbolt locks installed, we know that this isn't always possible for everyone to do. If you want better protection for your home or business, it might be in your best interest to contact our locksmiths at Bristol Master Locksmith in Bristol, CT to install deadbolt locks for you. A deadbolt lock is a great investment, as it offers a lot of protection to any area where it is installed. The lock has a bolt that goes into the strike plate. This is what secures the door, keeping your property from experiencing an intrusion.
Types of Deadbolt Locks
There are three main parts to every deadbolt lock, bolt, cylinder, and the strike plate. Every part is instrumental in securing your door. It is the cylinder where the key is located. The bolt is the part that secures the door to the door frame. It is made of sturdy metal with reinforced steel. The bolt goes approximately an inch beyond the edge of the frame when locked. The strike plate is properly positioned within the frame so that it secures the door in the frame. Your strike plate should always line up with the deadbolt. It is doesn't line up then chances are that it will not do what it is intended to do.
There are two types of deadbolts that our locksmiths typically install, an internal and surface mounted lock. The installation of your internal deadbolt is often difficult to install but it offers maximum security against intruders. The internal deadbolt lock is installed inside the door. This enables the bolt to go directly into the strike plate within the door. The mounted deadbolt isn't as challenging to install as the has a internal deadbolt. However, it still provides a great deal of security and protection. It uses the bolt to connect the door to the frame. There is a latch to lock and unlock the door. Both types of deadbolt locks prove highly effective, which is why they are such a popular choice.
Why Deadbolts are So Important
Deadbolt locks are an added source of security. Since they are so durable, they are less likely broken. It is the most durable lock that is offered on the market. If you have an exterior door that doesn't have a deadbolt lock on it then your property is more susceptible to intrusion. Most thieves are hoping that the home that they are attempting to break into won't have a deadbolt lock on it. This makes their job a lot easier.
Those who do have deadbolt locks installed on their doors should also be fully aware of the possibility of their locks being compromised if the deadbolt is too old. If you're deadbolt locks are old and rusty, it is a good idea to have the locks changed to avoid the possibility of someone breaking your deadbolt locks. Deadbolt locks should accompany any other locks that you may already have on your exterior doors.
If you realize that your front door or backdoor do not have a deadbolt lock installed, it's time to do something about it right away to prevent intrusion. Get a locksmith to install the proper deadbolt locks right away. It's true that you have some locks on your doors but they may not be deadbolt locks. This is why it would certainly be in your best interest to have the existing locks evaluated by a locksmith. When a locksmith assesses your locks, they will be able to determine if the locks that you have are the right ones for your door. If they are not then they will help you by choosing the right one for your needs. It's easy to upgrade your deadbolt locks. Simply contact a locksmith so that they can properly install the right deadbolt lock.
Yes, it is possible for you to install your own deadbolt locks but to ensure that the job is done right, allow a qualified, trustworthy locksmith to handle this for you.
Advantages of a Deadbolt Lock
It is obvious that a deadbolt lock is an essential part of your home or business security. We have highlighted some additional advantages of having deadbolt locks installed on your primary exterior doors.
Sturdy: The material used to design deadbolt locks are very strong and resistant to pressure.
No one is more aware of this than an intruder. A burglar will often abandon course if they discover that you have deadbolt locks. It would take them too long to attempt to break in.
Difficult to Break: Since these types of locks are made with such strong material, it is almost impossible for someone to break it.
If you are thinking about having a deadbolt lock installed then it is time that you act now! Despite what you might think, a deadbolt lock can't be installed on every type of door. The door may not be stable enough to withstand the pressure. Consulting with a locksmith prior to having this type of lock installed will help you avoid the misfortune of having to find this out the hard way. Relying on a locksmith is definitely in your best interest when it comes to the installation of your deadbolt locks. They have the expertise needed to advise you of which type of deadbolt will work best to secure your property. Deadbolt locks offer everyone a great ROI. If you want maximum security for your home or business, do yourself a favor by having deadbolt locks installed.
Other Locksmith Articles:
---
Quick Response Time.
24/7 Mobile Emergency Locksmith Service.
For immediate locksmith service, dial:
Bristol Master Locksmith accepts all major credit cards: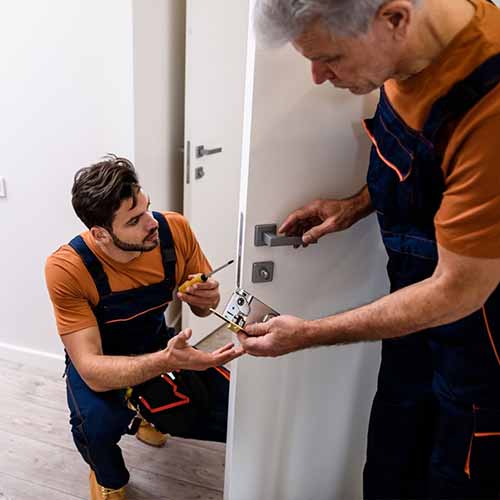 ---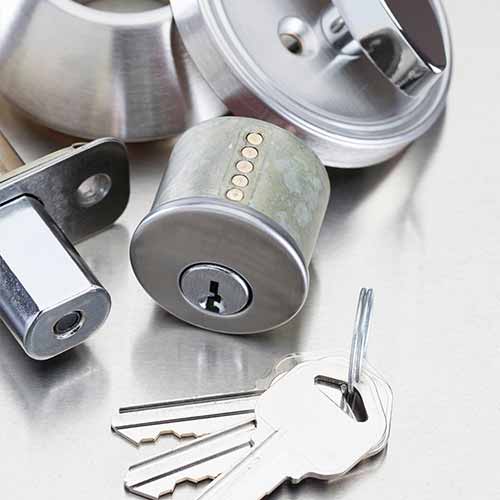 ---